Descripción del producto
1).FDA GE ULTEM Material for auger & strainer & screen
2).Unique low-speed extrusion type juicing way (Utilizing Low speed squeezing system without heat,grinding or centrifugal force)
3).Natural and healthy fruit juice (Yields the maximum of nutrition ,vitamins,antioxidant,taste,color and juice from any fruit,vegetable or soybeans)
4).Low noise of DC motor
5).Continuous juicing(extract juice last for 30 minutes)
6)Warranty:10 years motor,2 years for whole machine
7)Certification:CE,GS,ROHS
8)Quick and easy self-cleaning.
9)Overheated protect system,it stops and restarts when it's overheated. 
10)Cold press juicing, squeezin, no oxidation. 
11)Non-skid feet/Detachable parts for easy cleaning/Big capacity Spiral head used PEI;
12)The powerful low speed motor is not only quiet but lasts much longer than traditional high speed chop & grind juicer motors.
13) Innovative no blades design for more convenient, safe and time-saving
14)Screw squeeze juice, the juice yield could improve 55%
15)One-key operation for more convenient 
16)Small Footprint - all the performance of a masticating single auger juicer, but with less space requirements than most centrifuge-style juicers.
17)

The rate can reach 95%, it is twice than traditional juicer.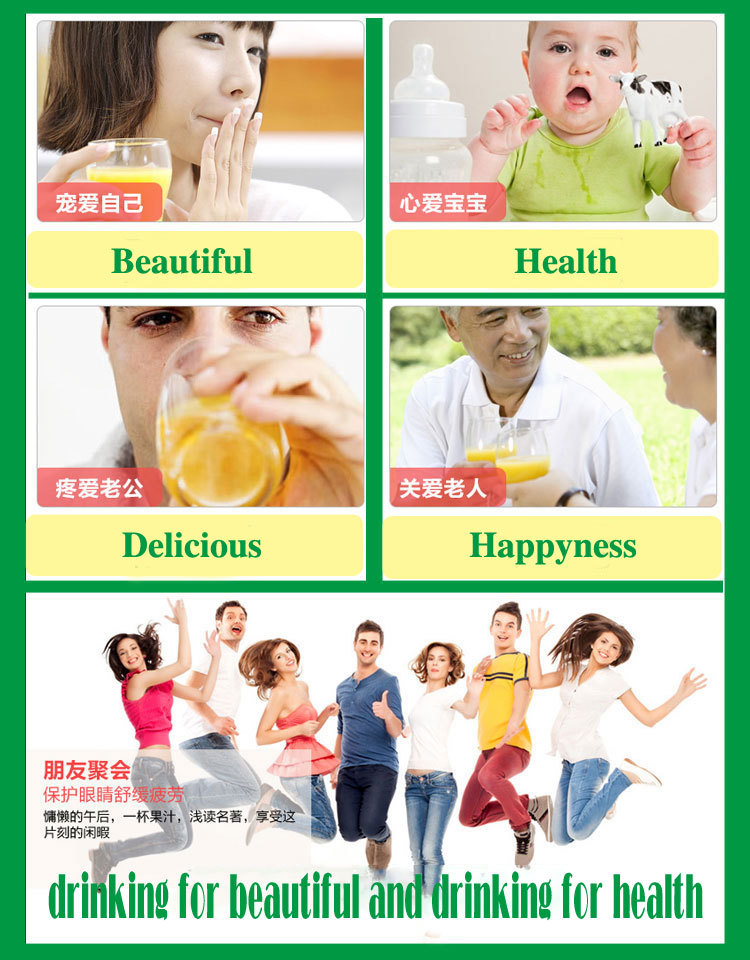 Slow juicer descripción:
1.Voltage: 220V
2.Frequency: 50Hz
3. Consumo de energía: 150W
4.Velocidad: 75pm
5.Cord Longitud: 1.2m
6.Rated Uso: Menos de 30 min continuamente
Item name

slow juicer

Model numble

MY-6201

Ratings

110V/220V AC

Output

150w

Net 

Weight

7.5kg

Size

25cm(L)*16cm(W)*39cm(H)

Speed

65RPM

Working sound volume

40-60DB

Everyone time l

ongest working time

30mins

Motor

AC motor(4kg)

Switch

half-effect switch

Materials

ULTEM,PEI,TRITAN,SUS304

Reversion

YES

Juicing grass/greens

YES

Juicing cherry/red bayberry

YES

Warranty

10years for motor,2years for whole machine

Certification

CE,GS,CB,ROHS,LFGB(BPA free),EMC
Bajo juicer embalaje:
Nombre del producto: Juicer lento
CTN.SIZE: 39x30.5x33cm
Cantidad de cargamento: 760 / 20'FCL 1440pcs / 40'GP 1728pcs / 40''HQ
Capacidad de producción:
| Product Line Name | Production Line Capacity | Actual Units Produced(Previous Year) |
| --- | --- | --- |
| Steam Cleaners, Kitchen Appliances, Massager Products | Steam Mop 27,000 Pieces / Month, Slicers 20,000 Pieces / Month, Blender 40,000 Pieces / Month, Ice Cream Maker 18,000 Pieces / Month, Massagers 10,000 Pieces / Month | Steam Mop 270,000 Pieces, Slicers 200,000 Pieces, Blender 400,000 Pieces, Ice Cream Maker 180,000 Pieces, Massagers 100,000 Pieces |
Distribución en el mercado de exportación:
| Market | Revenue(Previous Year) | Total Revenue (%) |
| --- | --- | --- |
| North America | confidential | 5.0 |
| South America | confidential | 4.0 |
| Eastern Europe | confidential | 7.0 |
| Southeast Asia | confidential | 2.0 |
| Africa | confidential | 7.0 |
| Oceania | confidential | 3.0 |
| Mid East | confidential | 10.0 |
| Western Europe | confidential | 2.0 |
| Northern Europe | confidential | 2.0 |
| South Asia | confidential | 1.0 |
| Domestic Market | confidential | 57.0 |
Maquinaria de producción:
| Machine Name | Brand & Model No. | Quantity | Number of Year(s) Used | Condition |
| --- | --- | --- | --- | --- |
| Ultra Sonic Welding Machine | TAIHE & U1526 | 15 | 5.0 | Acceptable |
| Injection Molding Machine | KSM & KSM140-S, HENGDA | 17 | 4.0 | Acceptable |
| Pad Printing Machine | SANJIN | 3 | 4.0 | Acceptable |
| Packaging Machine | No Information | 1 | 3.0 | Acceptable |
| Assembly Line | No Information | 6 | 6.0 | Acceptable |
Maquinaria de prueba:
| Machine Name | Brand & Model No. | Quantity | Number of Year(s) Used | Condition |
| --- | --- | --- | --- | --- |
| Power Parameter Testing Machine | TONGGAO & TG1200 | 5 | 6.0 | Acceptable |
| Power Parameter Testing Machine | WEIBO & WB2670A | 5 | 6.0 | Acceptable |
| Steam Mop Performance Tester | No Information | 1 | 5.0 | Acceptable |
Caso real para MOQ inferior:
| Products Name | MOQ(in the last 12month) |
| --- | --- |
| Steam Mop | 300 Pieces |
| Blender | 500 Pieces |
Caso real para un contrato grande:
| Products Name | Order(in the last 12month) |
| --- | --- |
| Steam Mop | 30,000 Pieces |
| Blender | 20,000 Pieces |
Plazo de ejecución corto:
| Products Name | Order(in the last 12month) | Shortest Lead Time |
| --- | --- | --- |
| Steam Mop | 300 Pieces | 2 Days |
| Blender | 500 Pieces | 2 Days |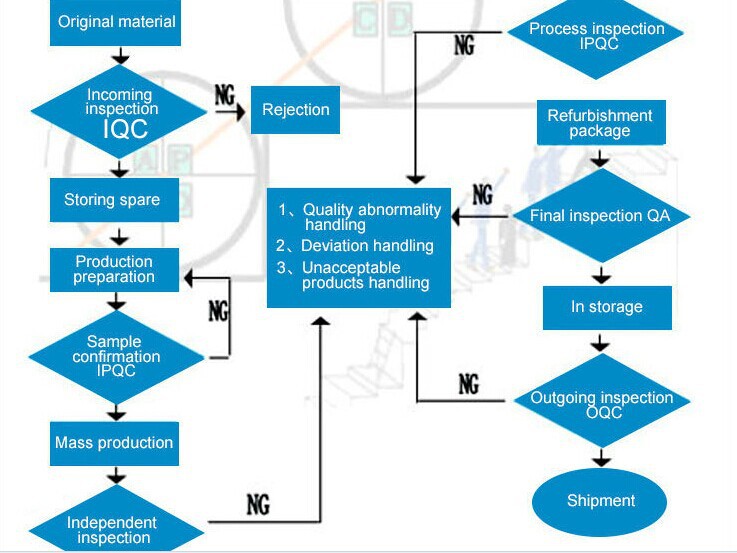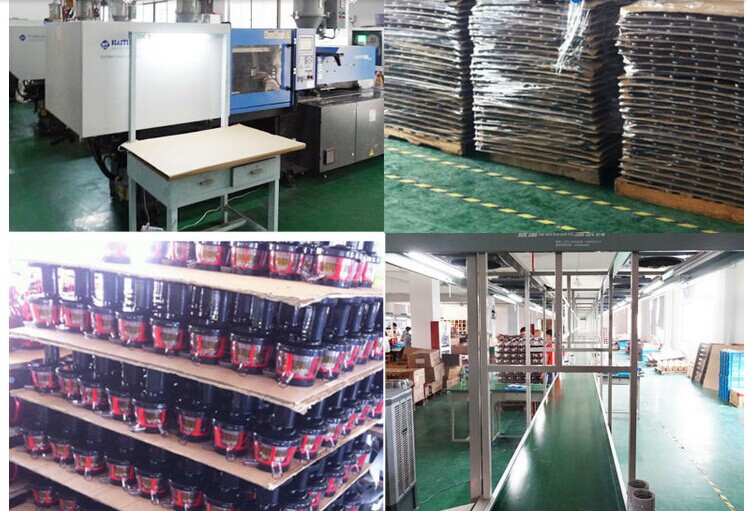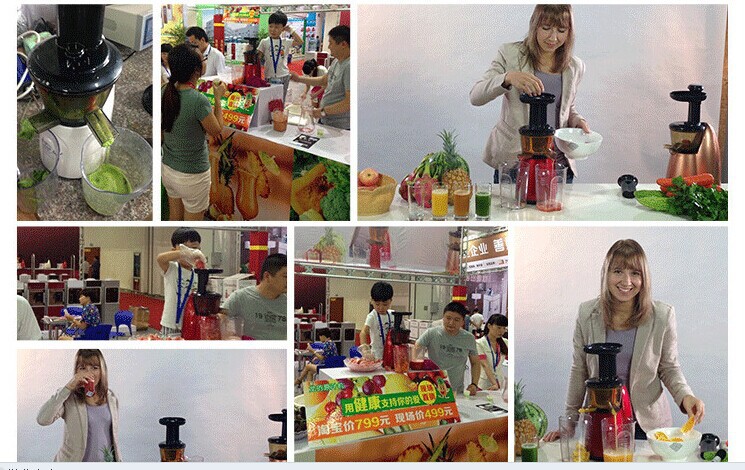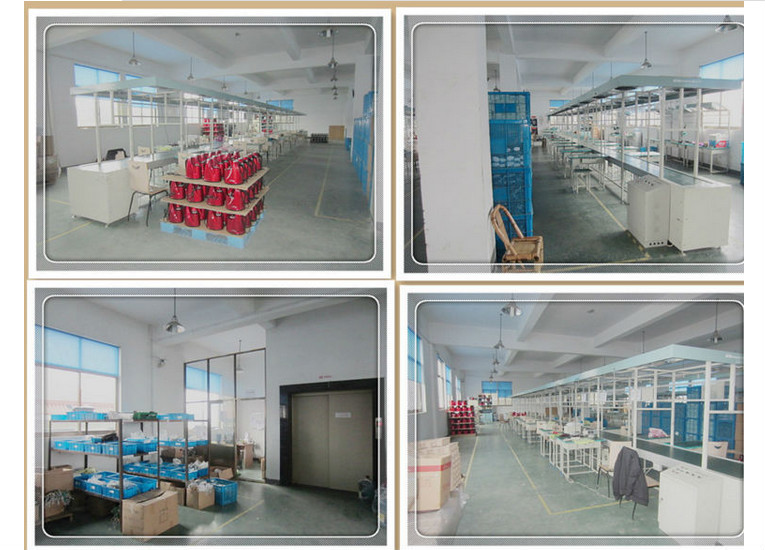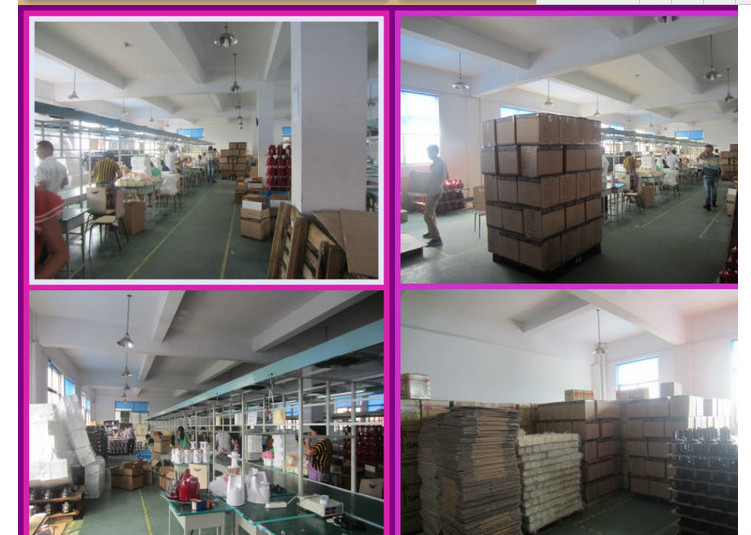 Grupos de Producto : Exprimidor lento con motor DC